BLACK HISTORY MONTH: Storytelling, Reading, and Entrepreneurs Celebrated at the Ypsi Library Read-In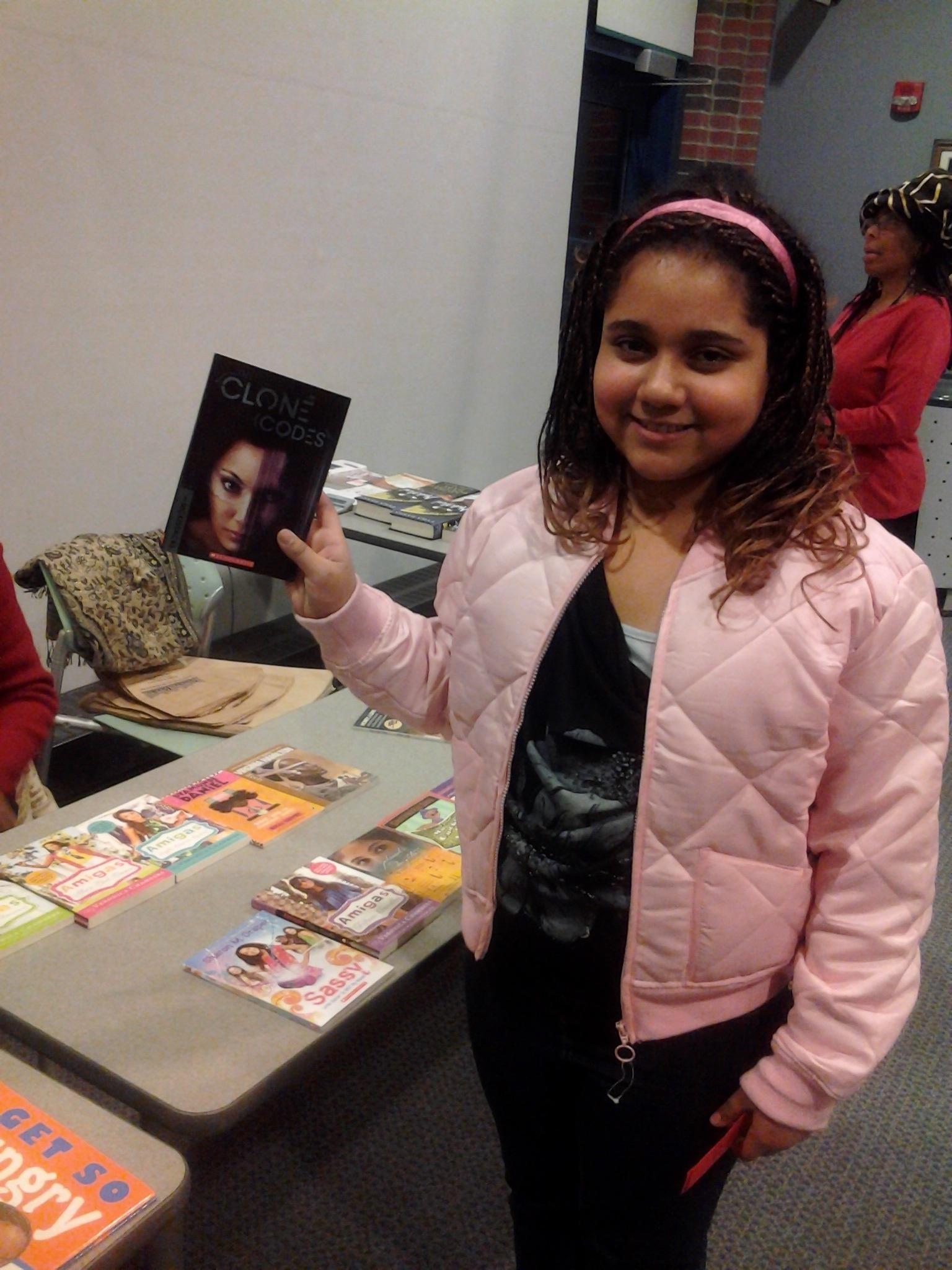 By Leslie McGraw, A2 Journal, Heritage News Feb.10, 2012
[email protected]
Twitter: @LesGo4It
Each year, upwards of a million people participate in the National African American Read-In during the month of February to highlight African American authors. Locally, literacy and entrepreneurship were the two focal points for community members who came out Monday evening for the 8th Annual Ypsilanti Community African American Read-In at the Whittaker Road branch of the Ypsilanti District Library (5577 Whittaker Road).
The read-in was one of several events the YDL is hosting to commemorate local African American authors and history. Presentations and readings were made by local authors Karen Simpson (Act of Grace), Debbie Taylor (Sweet Music in Harlem), and Denise Crittenden (Girl in the Mirror: A Teen's Guide to Self Awareness.)
"I miss the kids," said Read-In coordinator, Dr. Pauline Biggby.
When the authors began reading from their books, there weren't any kids in the audience. But by the time the program moved to the order of business, which involved cookies, juice, and picking out new books by African American authors, a handful of smiling children had arrived.
"Monday nights for local children are busy with rigorous schedules. We have to get home and do homework," said Cherie Dotson, who came to offer support along with her daughter. Deborah Bryant, of Ann Arbor, rushed in her grandchildren Rima, Layla, and Matthew Dobbins to the event after their acting rehearsal. Families were able to select books from display by Nicola's Books for purchase or from display for loan by the Ypsilanti District Library.
This year, the read-in had an additional focus on entrepreneurs. This fits in with the national focus on African American entrepreneurs and their history. On February 11 and 12, CNN will air a look at the journeys of eight African-American entrepreneurs in "Black in America: The New Promised Land" about Silicon Valley," by Soledad O'Brien.
During a panel discussion with local entrepreneurs, the audience's questions were mostly about business ideas at the planning or early stages of entrepreneurship.
"I grew up in the south. When I was coming up, everyone had a hustle. So, I called it a hustle," said Biggby. "Now, when I go back home, those hustles are now businesses. They have signs, they are listed in the directories, they are making money."
Each of the authors who presented have also either started or are planning to start a business. Crittenden, who spent 30 years in journalism, also served on the local entrepreneur panel and spoke with the Ann Arbor Journal in an exclusive interview about how she made the transition from journalist and writer to publisher and entrepreneur.