YPSILANTI: Depot Town ushers in holiday season
Ypsilanti Courier
news
Thursday, December 12, 2013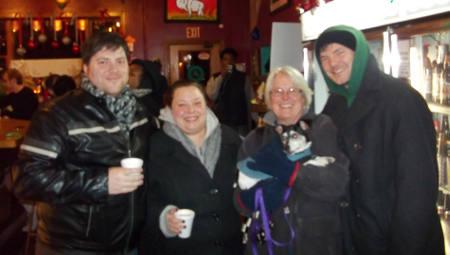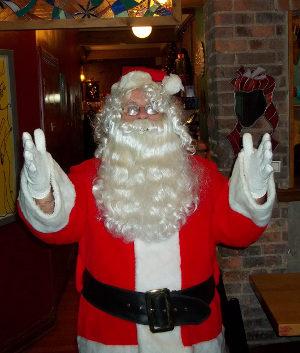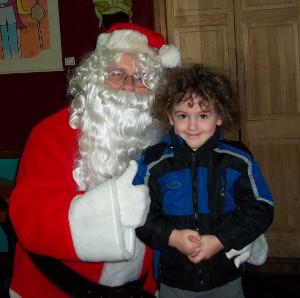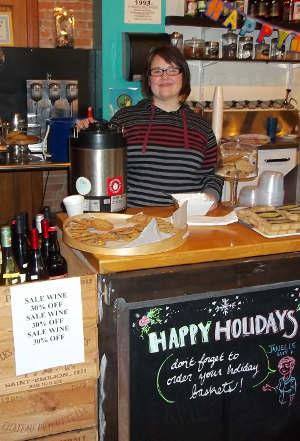 By Leslie McGraw
[email protected]
Twitter: @LesGo4It
A group of 25 to 30 community residents gathered around Santa and his helpers to light a Christmas tree in front of Sidetracks Bar and Grill in Depot Town on Saturday evening.
The event, hosted by the Depot Town Merchants of Ypsilanti, included caroling outside the tree and was followed by free hot cocoa and cookies served by Café Ollie. "We all try to pitch in and do what we can," said Danielle Teachout, who owns Café Ollie along with her husband.
Teachout , who has lived in Detroit and Flint before locating to Ypsilanti says there was nothing quite like the group of businesses that make up Depot Town when she lived in either Detroit or Flint. "The holidays are always nice and bring people together," said Teachout, "But, here [in Depot Town] we always feel together, warm and fuzzy."
Santa listened to both kids and parents as he "ho, ho, ho'd" from table to table inside of the Café. "My favorite part of the celebration was our big countdown before the tree lit up," said Santa.
"We come out every year," said Erin Schaffer and Clayton Gerstner, of Ypsilanti. Gerstner's mom and brother, of Ann Arbor, came out per invite to join in the celebration. Gerstner's mom, Janelle, and brother, Sebastian brought the family dog, Mouse, "This is Mouse's first Christmas tree lighting celebration."