YPSILANTI: Bowlers help raise money for local mentoring group
Ypsilanti Courier
news
Wednesday, March 05, 2014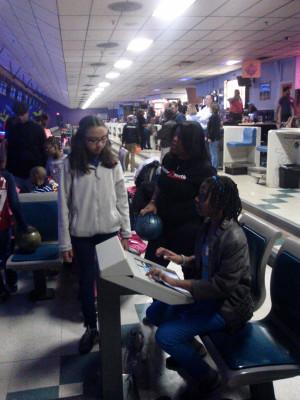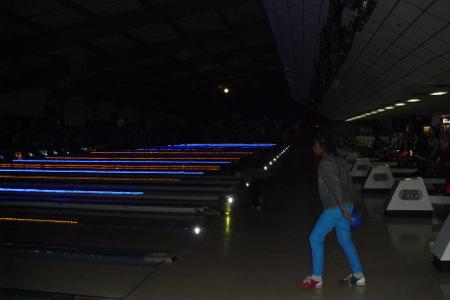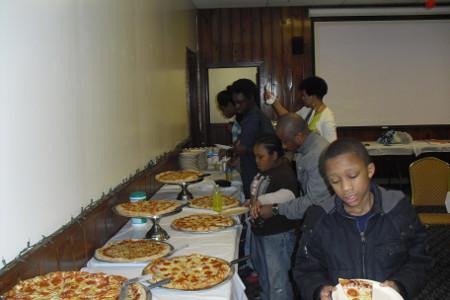 Leslie McGraw,
For Heritage Media
Twitter: @LesGo4It
More than 65 bowlers came out to the 2nd Annual Mentor 2 Youth Bowling for Charity event at Colonial Lanes bowling alley on Saturday, March 1 in Ann Arbor.
The Bowling for Charity event helped the organization meet three goals. Participants and other stakeholders were encouraged to bring their entire family to enjoy family time, while supporting the program.
Additionally, the Bowling for Charity event is part of the Mentor 2 Youth mentoring program, which serves kids ages 9-18 in the greater Ypsilanti area.
"It is an opportunity for kids to be social and to have fun," said Wilma Gold-Jones, one of the event organizers. "We teach young girls and boys how to be future leaders, social skills and [how to] interact with one another; we want them to be well-rounded." The other aim was to raise funds for programs at Mentor 2 Youth.
"My daughter, Lauren, is a student in the tutoring program at Lincoln," said Mya Connolly "We go to all of the events and try to be supportive in the program". Dozens of kids enjoyed bowling, pizza, and beverages for just $5. The fundraising portion was done through the adult tickets and business and community sponsors.
Emmanuel Jones, 25, founded the organization in October 2011 in response to a need he witnessed while volunteering at the Parkridge Community Center in Ypsilanti.
"In the Ypsilanti community, I noticed that a lot of students who lacked the basic supplies and necessities to have the opportunity to be successful or move forward," said Jones, "Things like binders, pencils, pens, calculators; things you actually need to be able to take on your responsibility of being a student at school."
He also noticed many of the students had a home life where not all their needs were being met at home.
Jones felt that a lot of students were falling through the cracks because they may be seen as harder to reach by the greater community. "There are a lot of agencies out there. But, the really at-risk, or the hardest to reach, were kind of being pushed aside," said Jones. His plans for the organization crystallized while working on a research project for his Master studies in Educational Psychology at Michigan State University. Instead of just being there for kids that "wanted" the help at the Parkridge site, he began to formalize the program, providing structure and incentives for students. He eventually started Mentor 2 Youth with his student loan disbursement and deferred his own education until Summer, 2014 when he will return to MSU to finish his master's degree.
Ypsilanti Kiwanis President Shataura Clayborne, who came with a bowling team on Saturday, became familiar with the work being done through Mentor 2 Youth at Ypsilanti Community Schools, Salvation Army and at the Parkridge Community Center over a year ago.
"Emmanuel came to speak to Kiwanis last year and again this year and the group was impressed," Clayborne said. "The Ypsilanti Kiwanis Club plans to support Mentor 2 Youth financially and with volunteers this year."
Since its inception, Mentor 2 Youth has helped more than 315 youth with one on one tutoring, academic workshops, a summer academy, and their Future Leaders program. The organization now has five programs, an office at Ypsilanti High School, expects to help more than 400 youth this year and is looking to expand to Ann Arbor by winter, 2015.
Jones attributes his success with the youth to his consistent expectations from students regardless of what neighborhood they reside in or family status and also from his own struggles in school, even with a stable home environment.
"I get a sense of how kids want to be treated. Kids kind of cling to me because they know I am not judging them; I am not trying to 'save them' or feel sorry for them because they are from a certain area… I expect them to do well."
Leslie McGraw is a freelance multimedia journalist.