Team Work Makes the Dream Work
Uncle Elbert would be so proud of these individuals, who have helped keep him alive after so many deliberate attempts were made to silence his life and legacy.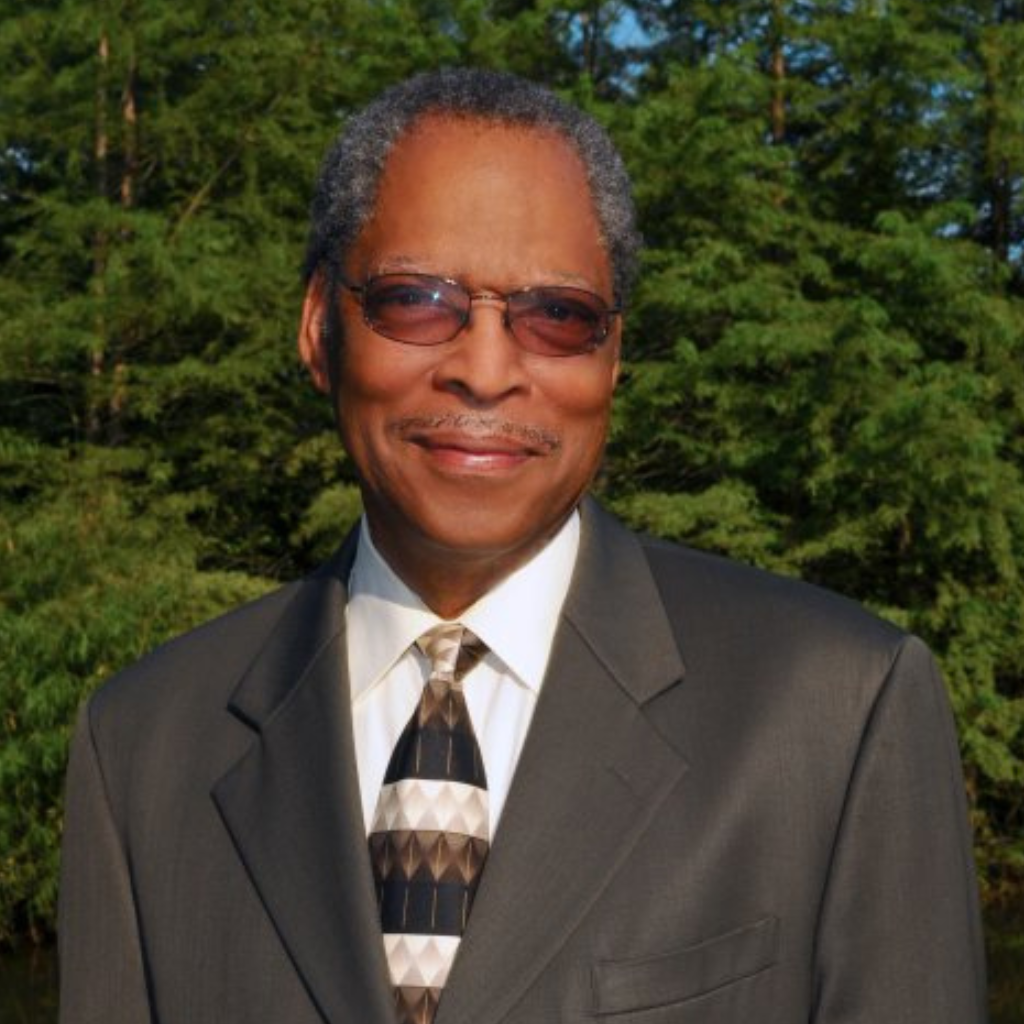 Leslie McGraw, Founder and Voting Rights Advocate
Leslie is a poet, writer, and social media activist who endeavors to give community members, both in person and online, a voice for their own personal narrative and a hand in the way of resources, coaching, and tools to build and strengthen the world around them.
Leslie has been writing poetry since she was in third grade and discovered her voice through the pen. She imagines a world that uses the poise, pause, and peace of a poem and the dynamo of digital media and social networking to disarm the status quo and inspire creative brands and organizations to use their platforms with intention and heart. Today, she uses this voice to call on others to share their stories of struggle and victory as an empowering tool for individuals and communities. 
Leslie was the creative inspiration and emcee of the Bookbound Open Mic & Share Poetry Series, which lasted for seven seasons. In the summer of 2022, she was chosen as one of five poets across the nation for the Black Fire This Time Summer Fellowship by Willow Books in Detroit, Michigan. Leslie was also a recipient of The Leaven Center's Eleanor S. Morrison Scholarship for Creative Writing for Social Justice and the University of Michigan's Distinguished Diversity Leaders Award. Her essay, "Roses Come in Black, Too," was published in the As/Us Women of the World Journal. Leslie is the Director of Communications for Protectors of Equality in Government (PEG) since 2017 and the owner of Les Go Social Media Marketing. She is a member of the Ida B. Wells Society for Investigative Reporting and serves on the Interfaith Council for Peace & Justice (ICPJ) Board of Directors and is a core member of the ICPJ VOTE Caucus.
A big part of Leslie's professional story of "accidental activism" has to do with her love of family. Last Fall, Leslie founded the Elbert Williams Voting Corner and Elbert Williams Voter Engagement Day in honor of her great uncle Elbert Williams. She's currently the sponsor and lead facilitator of the first ever Elbert Williams Digital Media Cohort Summer 2023 in partnership with the West Side Promise Neighborhood and the Civic and Community Engagement Office at Buffalo State University in New York.
Leslie has been inspired by the Interfaith Council for Peace and Justice as she continues to use her voice and talents to create positive change in her community and advocate for social justice. Follow her on Facebook, Instagram, and TikTok @TruStorySuccess to keep up with her latest work and Voting Corner info.
Elbert Williams, Voting Rights Activist and Ancestral Advisor
(October 15, 1908 – June 20, 1940)
Elbert means Nobel and Bright
My Great Grand Uncle, Elbert Williams, is the first known member of the National Association of the Advancement of Colored People (NAACP) to be murdered for his civil rights activities. Moreover, he made the idea of voting and civic engagement practical and necessary to tackle issues of his day such as employment, police brutality, and representation. Unlike other, more well-known, leaders from this era, I don't have writings, eloquent quotes, audio, or even family photos of him. All that remains is a picture of him with other charter members of the 1939 Brownsville Chapter of the NAACP, a marriage and death certificate, and details surrounding his death. In fact, until 2015, I was hard-pressed to even hear his name uttered among family or mentioned on Google. 
As I have learned more about his life in recent years, I feel as though he was murdered twice. Once in life, and again with the terrifying silence that his lynching inflicted on surviving family and community members. I refuse to allow him to be murdered again by not sharing his legacy and bringing his strength, courage, and brilliant light to our current times.
Imani Glaze, EWVC 2023 Social Missions Intern
Imani is a 2023 graduate from Eastern Michigan University, with a major in media studies and journalism and a minor in sociology.
"I have a love for writing stories, people, the community, and education. As a journalist I want to combine these and share my passion through my writing. I believe everyone has a voice and I want to share these voices through my stories."
Outside of school, Imani is a special education paraprofessional at Child's Elementary in the Lincoln Consolidated school District and a caregiver. She ALSO serves in the Michigan Army National Guard as a human resource specialist and is very active within her church and community.
John Ashworth, EWVC African American and Tennessee Historical Advisor
John Ashworth is an accomplished individual with a diverse background and a deep passion for African American history. Having served as a Vietnam veteran for 21 years and later working in commercial aviation management for two decades, he brings a wealth of experience to his pursuits.
John's educational journey has taken him to various institutions, including Tennessee State University, Columbia College in Missouri, Eastern Michigan University in Ypsilanti, and DeVry Institute of Technology in Atlanta, Georgia.
In 2007, John returned to his beloved hometown of Brownsville, Tennessee, where he wholeheartedly embraced his interest in African American history. Particularly fascinated by black political and economic empowerment, he dedicated himself to exploring how marginalized African Americans used their innate intelligence to overcome adversity. This inquiry led him to pose a thought-provoking question: "Why does racism persist in a nation supposedly built on Christian principles and values?"
Deeply committed to making a difference, John co-founded the Dunbar Carver Museum in Brownsville and served as the Founder and current Treasurer of the Geneva Miller Historical Society. Additionally, he has played significant roles as the President and current board member of both Tennesseans for Historical Justice (THJ) and The Lynching Sites Project of Memphis (LSP). Since 2015, he has taken the lead or supported community initiatives that commemorate victims of racial terrorism and lynchings across Tennessee, Arkansas, Mississippi, and Florida. It was through this work and, in particular, his participation on the Elbert Williams Memorial Committee, that we connected in January 2015.
Through his extensive involvement in these organizations, he has played an instrumental role in memorializing victims of racial violence and promoting social justice.
John finds immense satisfaction in connecting previously unknown relatives who discover their close family ties to lynching victims. Through his work, he helps individuals uncover their shared histories and forge meaningful connections.
Living in a small town provides him with the advantage of staying actively involved in civic affairs. In addition to his various roles mentioned earlier, he also serves as the Secretary of the Haywood County Election Commission, a member of the Brownsville Regional Planning Commission, and a member of the Brownsville Historical Commission. He prides himself on being engaged in these capacities and rarely finds himself at rest.
Beyond his commitments, John possesses a keen intellect and diverse interests. He immerses himself in literature, dabbles in chess, captures moments through amateur photography, and indulges his love for travel. However, his most treasured and significant role is that of Co-Director of the Ashworth Center for Exceptional Grandchildren. He and his wife have recently expanded this role to include my own daughter, Zaria, as one of their beneficiaries.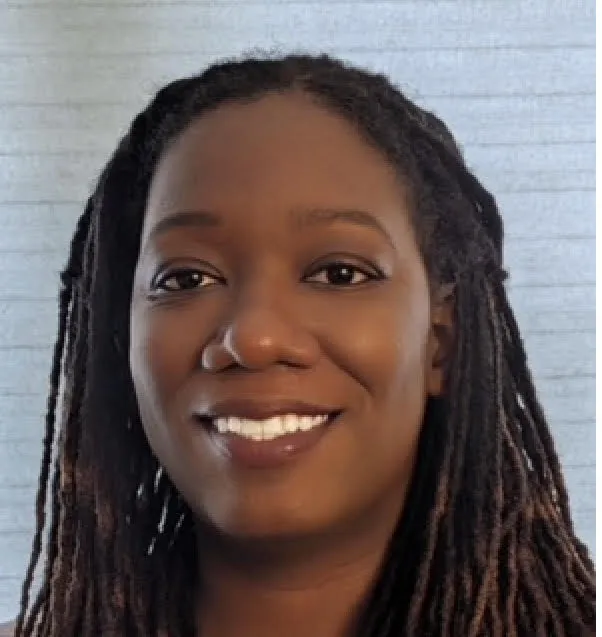 Shante Davis, EWVC Virtual Assistant and Lead Designer
Evangelist Shantè Davis is a woman who wears multiple hats with grace and purpose. As a wife, mother, author, illustrator, and voice-over artist, Shantè's creative talents shine brightly in every aspect of her life. Her unwavering commitment to her faith and her family is truly inspiring. Shantè's spiritual journey has led her to serve at Fresh Wind Assembly – Church of Yahshua, where she finds spiritual guidance under the leadership of Apostle Sherman J. Howard and her husband, Assistant Pastor Donshe Davis. This spiritual foundation has been the driving force behind Shantè's personal and professional pursuits.
In 2022, Shantè faced a significant turning point when she was laid off from her job. However, guided by the Holy Spirit, she courageously chose to utilize her severance package to invest in her own business. With unwavering faith and determination, Shantè embarked on a new path as a Creative Virtual Assistant. Embracing the role of a stay-at-home mom, Shantè successfully manages her full-time virtual assistant business while nurturing her family. Her ability to balance her professional aspirations with her family's needs is a testament to her exceptional multitasking skills and resilience. Shante' connected with Leslie online after she went viral discussing one of their shared passions: pizza. Those initial conversations blossomed into a friendship and were integral into pushing the Elbert Williams Voting Corner past ideation phase. 
Shante is the author and illustrator of Judah and Desmond Keep the Sabbath. As an author and illustrator, Shantè captivates readers and viewers alike with her storytelling and artwork. Her creative endeavors reflect her deep-rooted spirituality, bringing inspiration and joy to those who encounter her work. Beyond her artistic talents, Shantè is also a gifted voice-over artist, lending her voice to various projects that uplift and inspire. Her melodious voice resonates with passion and conviction, captivating audiences and leaving a lasting impact. Looking to the future, Shantè holds unwavering faith that her steadfast commitment to walking by faith and following God's guidance will yield abundant blessings. She is a woman of purpose, determined to seize the opportunities that lie ahead and make a positive difference in the lives of those around her.
Evangelist Shantè Davis is an embodiment of strength, creativity, and faith. Her journey serves as an inspiration to all, demonstrating the power of resilience, determination, and unwavering trust in God's plan. With every endeavor she pursues, Shantè continues to shine a light in the world, leaving a lasting legacy of faith, love, and creativity.
Rosanita Ratcliff, EWVC Policy Advisor
Rosanita Ratcliff, a Public Voices Fellow of The OpEd Project and Yale Program on Climate Change Communication, is a dynamic professional with a multifaceted background in education, social services, policy, and data management. An education graduate, she embarked on her career as a special education teacher, creating a supportive nonprofit for caregivers  and their families. Rosanita later served as a Transition Coordinator for the 'Money Follows the Person' program, assisting individuals with disabilities transition from facility living to community living.
Transitioning to data management from a career in disability justice and policy work, Rosanita worked as a data quality expert for a real estate data firm. When her parents needed more help, she moved home to assist with their care coordination and provide direct care. 
Currently, Rosanita is the Communications Co-chair for the Washtenaw County Democratic Party, a Precinct Delegate, County Committee member, and a committed member of Ann Arbor's Commission on Disability Issues. Her involvement in arts and education boards further showcases her deep dedication to community service. Rosanita's career is marked by her adaptability, unwavering dedication, and strong commitment to service.
Karen Simpson, Historian and Advisor for Historic Interpretation
Karen Simpson is the author of the novel Act of Grace. She is also a quilter and historic interpreter passionate about using words, fabric, and food to craft stories and presentations about African American life, culture, and history. Karen holds a B.A in Animal Science from Michigan State University and a Masters in Historic Preservation from Eastern Michigan University. She has given presentations and designed exhibits on Dr. George Washington Carver and other aspects of African American agricultural history, cooking, and foodways. For many years she was part of a Buffalo Soldiers reenactor group. Karen is passionate about horses and in her extremely busy retirement, she is researching Black women's role in equestrian history. When she is not working on her next novel, she can be found in her quilt studio or working in her container garden dedicated to heritage varieties of plants and vegetables from across the African Diaspora.
Mieko Preston, Social Media and Visual Arts Assistant
"Mieko brings so much detail and consideration to everything she touches! Trained as an architect, Mieko is multilayered in her working experience. Her graphic design knowledge meshes with her administrative excellence providing me with creations that allow my business to visually present itself in a professional light. More than once Mieko has helped to translate the convoluted visions in my head to create functioning visuals ready for digital or print use."