Recent Articles:
Community Articles:
Les Go Community Board on Pinterest
Recent Articles:
News:
Bowlers Raised $2413 for Local Youth Mentoring Program
Mittenfest a Good Fit for 826 Michigan
Bookbound Aims to Shine Spotlight on Poetry
Other:
Take Care of Home First
Life is a Good Idea
Archives:
Using Pain Clinics to Manage Chronic Conditions
Black Hair Natural Journey
DIY Natural Hairstyles
Ypsilanti Community Schools Blends History, Cultures
MLK Day Marked With Support of Equality, Diversity
Creative Writing Class Gets Students Into the Habit of Writing Regularly
ANN ARBOR: SCHOOLS: Kevin Epling: We Have to Help the Bully and the Victim
Craft Ideas for Children: Idea Box
Easy Kids Craft: How to Make a Jewelry Stand
The Educated Emotion
Why Do I Write?
I write to learn. As a child, I wrote to placate the teacher, to make good marks, and to complete assignments. It seemed as if I did these things consistently, I could count on my teachers and family to offer praise and rewards. Just having them proud of me was enough for me.
As a young adult, I wrote to stay awake in class, to do coursework and fulfill student requirements, and as a futile attempt to try to absorb tons of information before exam time. School was like a job and writing was the like "punching" a time clock.
As an adult, I write for school because it is what separates me from attending a lecture to actually having a satisfying experience. I write to bathe myself in what I am learning so that I can develop both personally and professionally. I see it as actively participating and investing in my future. This, in itself, is rewarding.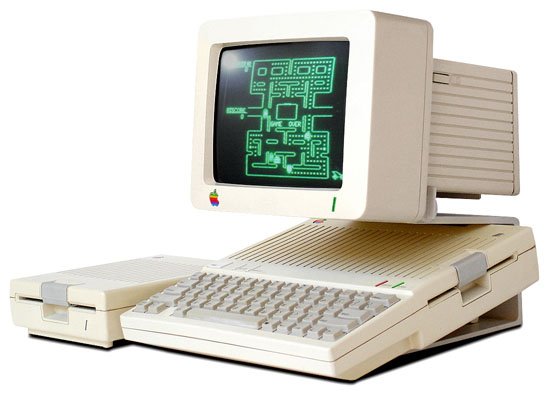 I write to remember things. As a young child, I remember the first pair of hands that introduced my hands to a pen, the teachers that introduced me to communication through writing, the librarian who taught me to type on the state of the art Apple computer, and the teachers that taught me how to express my feeling on paper through the timeless and eminent power of the red pen. This communication technique gave me a voice when my bodily voice seemed small and overshadowed by the popular, audible voice of my peers. In my diary, I was able to vote for myself and make a plea for my concerns to be heard. I could always write to my diary what I would like to say to those around me. By the time I finished my entry about what I should have said, the immensity of it all seemed to shrink and fade fast. Now I was calm and tomorrow was not as scary. In fact, facing tomorrow head on was a conquest I could now fathom.
Something about the spell of a pencil continues to hypnotize me to this day. When my world seems muddled with chaos, my reaction is to verbally attack the situation indirectly with my friends or coworkers. Once I wear myself out from talking about the situation, I have learned to become still and allow myself to be hypnotized. As I sharpen my pencil and dust off my eraser, I am hypnotized to stop, dream, and write. Through this dreaming period, I am able to find the yolk of my issues and separate the important issues, non-important issues, and issues that I have no control over. I am hypnotized to physically "think through" my schedule, my tasks, my thoughts, my goals, my accomplishments, my fears, and my plan of action.
I write to put my thoughts in order. Sometimes Most of the time, my mind races and needs to be reset at a pace with which I can keep up. By writing down my thoughts, I force myself to slow down. Other times, my mind loses focus due to the loud voices of financial concerns, day to day activities, and household responsibilities. The things that keep me the busiest are seldom found on my list of life's priorities. By writing down my thoughts, I am able to reorder my thoughts and plans.
I write to capture my thoughts. I write to capture my thoughts… because they are my thoughts! Sometimes I have to capture my thoughts before I have to explain, defend, or prove them to anyone. These thoughts are raw and may not have been solidified and can be changed at will. I may never think this way again. In any case, though, it gives me something to look back on.
Sometimes I have to capture my thoughts before they are sensationalized by the media, confirmed by friends, embraced by family, validated by society, or filtered through politically or socially correct means. Sometimes I don't want my thoughts to be part of some vast majority, trimmed around the edges so that each thought becomes "one size fits all". Sometimes I do. Sometimes I don't want my thoughts to be the minority or free standing radical with a million causes that I must defend fearlessly. Sometimes I do. Sometimes I just want my thoughts to be just that. My thoughts!
I write to make sense of my life and my world. I need to feel like I have my own space rented in the Universe – disenfranchised and independent of my relationship, my son, my parents, my affiliations, my circles, my church, my religion, my job, my neighborhood, my school, my educational attainment, my race, or appearance. I have taken years to "find myself", now I write to find out do with this new "found" me.
I write to express my feelings. Often, I just want to share how I am feeling with someone. If I am feeling sad, nervous, or angry, I can share the details of this emotion and I may give a label to their emotions and they will not feel alone. If I am happy, I can try to help the reader empathize with my severe happiness.
I write to remember my feelings. I remember how I felt on 9-1-1, my graduation day, or the birth of my son. These are important dates. Yet, this is not enough. I want to remember each and every emotion I have ever felt. I have to remember these emotions. The remembrance of these emotions guides the choices I make each day. I want to remember how I was feeling the first day my ex told me "I Love You" and how the emotions I felt became so loud that they blocked out downpour outside, the strange noises of the house, and how the mere utterance of these words seemed to eclipse the countless times I had gone whole days without hearing it once or the nights I had heard it repeatedly in vain. I want to remember how I felt so I can reflect and reconcile the sweet as well as the bitter taste of the past. That way, I can properly assess it as a learning experience instead of failure. I want to remember the first time I won a competition as an adult. I want to remember how it felt to be proud of myself no matter what pride may be conditionally lent to me by friends or family.
I have to remember my first kiss because or the second I lost control of my senses, as it may deem useful in parenting. I have to remember what it feels like to be a teenage girl with tangible adult woman frustrations with girlish fantasies. Hopefully, this will aid me in replacing discipline, distance, and resentment by providing empathy, advice and guidance.
I need to remember the first day my first love made my heart bleed. I need to remember my emotions that day because it was a life defining moment. Now I can look back and see that I survived"the worst day of my life" that day and many times over and still continue to be blessed. This is reassuring and peaks my curiosity enough to stay in The Competition. I need to remember the first time a man made my face bleed because this has taught me compassion for other women and not look at victims of domestic violence in society's impaired textbook or media views. Some of these emotions creep up on my subconscious mind unexpectedly and sabotage my efforts for happiness. Many of these emotions also have guided my steps in subsequent relationships and helped to define what is important in a mate. Remembering how I felt on different occasions allows me to exercise my heart strings so that they are not worn out or stiff, but young and vibrant and ready to embrace life. By writing how I feel on different occasions, I am able to capture my feelings and make them undeniably real. I am able to prolong each emotion so I can pass down my lessons learned to my descendants. This is the Appendix of my life's story.
Why Do I Share What I Write?




1. It is how I connect to people.
2. It is how I connect to the world.
3. I see the sharing of people's stories through oral and written language as a key resource in restoring
our communities. We all have a story to share and I believe there is power within those stories, those
struggles and victories. This is reflected in everything I write. News. Poetry. Commentary. Stories. It
is the common thread.
All Pages, Ideas, Pictures, and Writing on this site written under the name Les Go or Leslie McGraw are, unless otherwise noted, original works and copyrighted by © Leslie McGraw.